November 21, 2015, 6:30 PM
U-M North Campus Research Complex
2800 Plymouth Road, Ann Arbor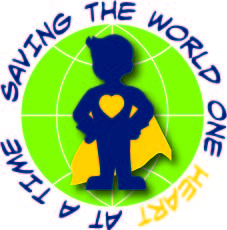 Save A Heart, Conor O'Neills Traditional Irish Pub and Restaurant, and Running Fit invites you to attend the 23rd annual celebration of food and wine.
For 23 years, Save A Heart has raised money to support patients and families struggling to make ends meet while facing life-threatening pediatric heart conditions.
This year's event will carry the theme "Saving the World One Heart at a Time," celebrating the lives of children around the nation and across the globe that have been impacted by the care provided from our Congenital Heat Center team.
In addition to enjoying an international-themed celebration, guests will enjoy all the delicious local foods, wines and craft beers that have always been a highlight of the annual Save A Heart event.
For more information, please contact Shaney Bowers at 734-232-6211 or shaneyb@med.umich.edu.
Register online or use the printable registration form to submit by mail, email or fax.
Donate:
Find a Participant or Team: