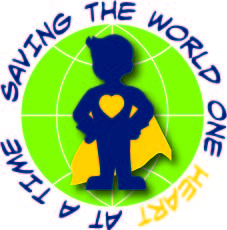 This November, supporters and volunteers joined together for a vibrant evening highlighting our physicians' global endeavors and celebrating world cultures, tastes and music, all in support of our original mission. Your attendance, sponsorships, in-kind and individual donations helped to ensure our event's success, by raising $ 44,052. On behalf of the Congenital Heart Center, we extend a heartfelt thank you!
What does this event's success mean for Save A Heart? It means that families who are struggling to make ends meet while facing life-threatening pediatric heart conditions will struggle a little less. Your collective contributions will enable us to offer much-needed financial support to our families in the form of hotel stays, meals, or perhaps travel expenses for the long trip to Ann Arbor. It means that families will come together to celebrate and remember their children with heart disease at our annual biennial patient reunion. It also means that our Child Life specialist Specialist will continue to offer support and comfort care in our clinic and during hospital stays
We remain deeply grateful for your continued support of Save A Heart. The Congenital Heart Center could not do what it does without the generous support of a caring community.
Sincerely,
The Save A Heart Committee
Donate:
Find a Participant or Team: