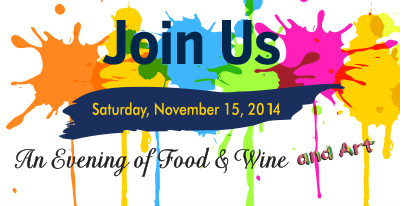 November 15, 2014, 6:30 PM U-M North Campus Research Complex 2800 Plymouth Road, Ann Arbor
A new spin on a long-time favorite!
We're taking our premier Save A Heart celebration to new heights, including a fresh location and an exciting new format celebrating art! Join us for a children's art auction and incredible performances by renowned speed painter Dan Dunn, along with the delicious local foods, wines and craft beers that have always been a part of this annual event.
Save A Heart supports patients and families in the University of Michigan C.S. Mott Children's Hospital Congenital Heart Center. An international referral center for children with complex heart disease, the center provides advanced care for infants, children and adolescents with congenital and acquired heart disease, as well as for adult congenital heart patients.
For more information, please contact Ann Kay at annvkay@umich.edu or 734-763-2822.
Register online or use the printable registration form to submit by mail, email or fax.